Benita Suchodrev
ArtMONACO'13 (25.04.2013 - 28.04.2013)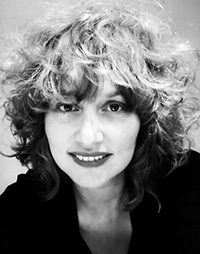 Benita Suchodrev is an American photographer based in Berlin. She was born in in the former Soviet Union and immigrated to the United States at the age of fifteen where she received her Summa cum Laude degree in Liberal Arts with a focus on Art History, continuing to a Master of Arts in Literature.
The subjects of film and photography played a significant role in her curriculum and it was in the university darkroom where she developed and printed her first black and white images.
After making a name as a portrait photographer in southern Connecticut, in 2008 Benita relocated to Berlin and began a prolific documentation of the cosmopolitan city's multi-faceted art scene, accepting commissions from print publications as from private and corporate clients while continuing work on various photographic projects to be exhibited in solo and group shows nationally and internationally.